My friend, Jeannie, over at Jeannie's Happy World, gave me this great award. Isn't it cute? I just love it!
This is my 3rd award. I am so excited & honored!
I would like to thank the Academy...
I think I am supposed to give it to 10 other bloggers...not sure if any of the bloggers I know have this already or not. I am also not sure if I know 10 bloggers...but I will try...
The envelop, please...
The winners of the Big Red Puffy Heart Bloggy Award are:
1)
non compos mentis
2)
Visiting Lucyville
3)
Blogging*Matilda
4)
I Don't Care What You Say Anymore, This Is My Life
5)
This Crazy Thing Called Motherhood
6)
The Domestic Fringe
7)
Trapped in the 80's Moms
8)
The Mid-Life Gals
9)
Kaiya's Laughter Heals
10)
...DER GO YO BIZKITS...
Enjoy, all my bloggy friends...I heart U!!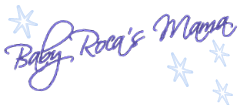 Member of the Boxxet Network of Blogs, Videos and Photos