Sponsors
: Day Five Blog Party Question is Brought to you by
Sillymonkeez
and
My Baby Bump
VIP BLOGS to visit are Parent Reviewers , Mom Most Traveled, Mommy Zabs, MomStart, HipposToes, Run DMT
Tell us who is on your naughty list? Who is on your nice list? Why?
Well that's a loaded question if I ever heard one!! Let's see...
My SIL, because she has no idea what the true meaning of Christmas is nor does she have any idea of how to be nice & let people live their own lives. Truly. Don't believe me? Go read this post.

All of those people who think they own the whole damn road.
Corporate executives who lay off good people, ask for Federal bailouts & either walk away from a failing business with a Golden Parachute or get ridiculous Christmas/Annual bonuses for doing so.
My husband will be, if he doesn't buy a vowel & figure out that,

no,

I cannot help the

bitchies

when I am on my period. And if he doesn't stop patronizing me & telling me to "dial the period back", not only will Santa put coal in his stocking, he is going to lose a prized appendage!
My nice list...
My best friends Carol, Angela, C.C. & Sarah
My Husband...if he behaves!

Those are my lists. Who's on your naughty & nice lists?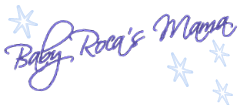 Member of the Boxxet Network of Blogs, Videos and Photos