W
elcome
to another e
dition of
This week's
W
ordle
s
{Clicky to m
a
ke
biggy
}
My Wordle


This week's
Political/Curre
nt Events Wo
rdle
Don't forget to leave a comment after linking and make sure you visit and comment on everyone's
Shan's Week~End Wordle
posts.
Thank you.
Now go get all those
Wordles
posted and...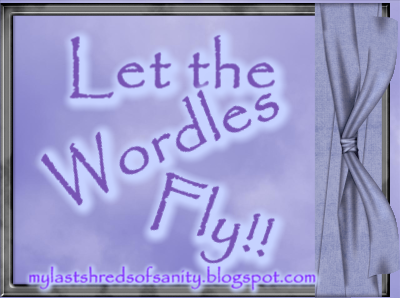 My Good Cause:

Please, don't forget to leave me some comment love after signing Mr. Linky...
***Mr. Linky is having issues...AGAIN...So just follow the instructions in the box below and we will see if it all ever gets sorted out. Please leave your link in a comment for me. OK? Thank you!***
Powered by... Mister Linky's Magical Widgets.