Welcome
to an
other edition of
This
week's
W
ordle
s
{Clicky to m
a
k
e
biggy
}
I put in
"Crampy with a distinct chance of bitchy
Need tequila and chocolate"
and this is what came out...
My Word
le
This week's

Political/Current Events Wordles
Wordle.net
Don't forget to leave a comment after linking and make sure you visit and comment on everyone's
Shan's Week~End Wordle
posts.


Now go get all those
Wordles
posted and...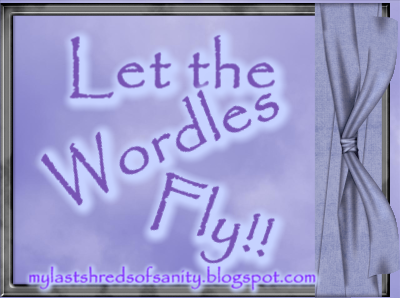 Don't Forget To Enter
My Raffle/Giveaway For A
Custom Blog Layout By
April Showers Blog Design!
Ends June 30, 2009
My Good Cause:
KSS Fundraiser
Blogging for A Cause:
Please Help My Big Bro!
Please, don't forget to leave me some comment love after signing Mr. Linky...