Sponsors:
Day Three Blog Party Question is Brought to you by
Appledonia
,
Hippos Toes
and
My Bag
VIP BLOGS to visit are Parent Reviewers , Mom Most Traveled, Mommy Zabs, MomStart, HipposToes, Run DMT
Have you s
tarted your Christmas shopping yet? Do you budget for the holidays? Do you always stick to your budget? Share with us any budgeting tips you may have!
No, I haven't started my shopping yet, I usually don't do it until December because my husband's family picks gift exchange names on
Thanksgiving
. Also, we usually don't have the money for shopping until December when my husband gets his Christmas bonus from work.
I always try to budget, try being the operative word here. I am good at budgeting for other family members, but when it comes to my daughter, I am a moosh! I never have gone completely overboard though. Well, there was her first Christmas...
My budgeting tips are look at clearance racks first, go to
discount stores
& never pay full price unless you absolutely have to!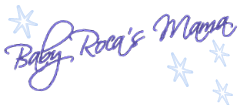 Member of the Boxxet Network of Blogs, Videos and Photos