VIP BLOGS to visit are Parent Reviewers , Mom Most Traveled, Mommy Zabs, MomStart, HipposToes, Run DMT

What is your favorite Holiday recipe?
My favorite holiday recipes are my Mother's Stuffing (it's not Thanksgiving or Christmas without it!) & my Godmother's Mother's Almond Crescent Cookies. Both are family secrets so I can't post the recipes here. Sorry!
Describe your Holiday table.


My holiday table has a roasted turkey, stuffing, mashed potatoes & gravy, yams, rolls, green bean casserole (new item since last year), pumpkin pie & my homemade no bake cheesecake. We eat until we are stuffed and then open up the fridge again for a midnight snack of leftovers. We eat turkey & stuffing for

days

after.

It's awesome!




What is your biggest Holiday cooking disaster?
My biggest cooking disaster is the first year I tried to make Thanksgiving from scratch. My husband & I had been married just over a year & he ended up having to work on Thanksgiving day. It would have been impossible for us to make it up to L.A. in time for the family dinner, so I decided to cook. I had never cooked a turkey before. I didn't know my oven was not calibrated right.

It took me 6 1/2 hours to cook a 10 lb. turkey!!

It was

bad

.

My stuffing was excellent, though!
My husband has some memory of me trying to make a whole pumpkin pie from scratch.

I'm talkin' get the pumpkin, clean it, peel it, cook it, mash it...that kind of scratch.

That is entirely too much work for me. I do not remember attempting to do this. He swears I did. And in his memory it
turned out very badly
.
Maybe I did & I blocked it out.

Maybe.

I really think my husband is either smokin' crack or has a touch of early onset Alzheimer's, because that ain't something I would do.

But, then again, anything is possible!

(Yeah, no, not really. I was just being nice. I never did it. Hubs is smokin' crack!)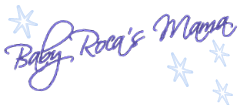 Member of the Boxxet Network of Blogs, Videos and Photos